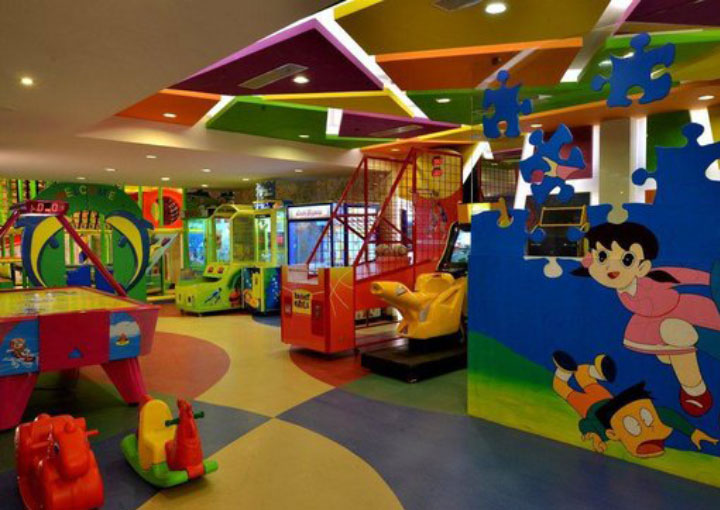 Little's Play Zones
Need some family time-out? Little Fun World is an Indoor play centre for Kids. It is designed for kids to have unlimited fun by helping them use their imagination and creativity!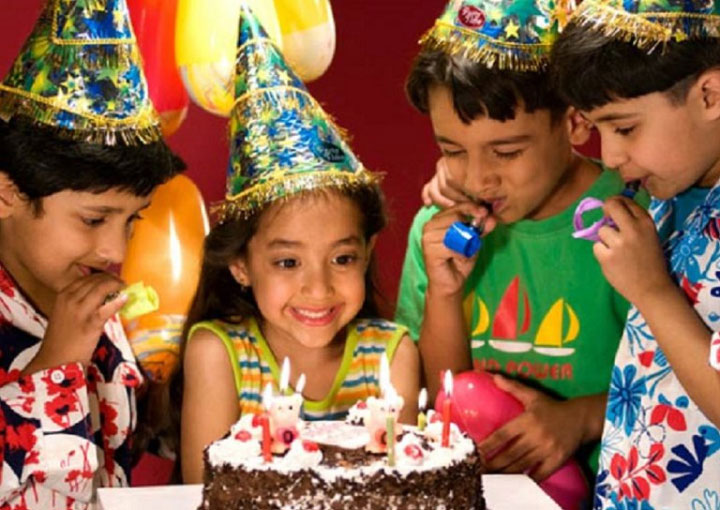 Little's Birthday Party!
A Party that's Out of this World! Book your child's birthday party with us and we will make it our mission to ensure that it's a very special event with fun activities for your little one and friends.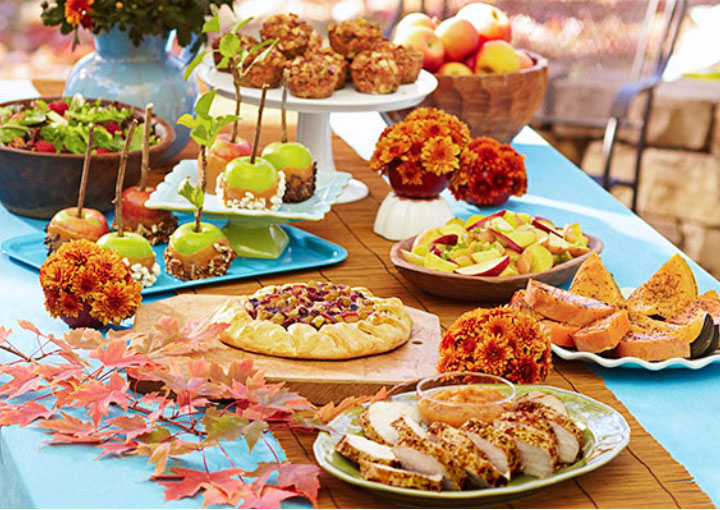 Little World Cafe
Enjoy home made food at our Cafe! Recharge your batteries with our tasty and freshly made hot meals for all the family. Enjoy a tea, coffee or cakes and ice cream to energize you!
Play Zone Rules
Little Fun World is a safe, clean, comfortable place to play. To ensure everyone's safety and full enjoyment of the facility the following rules must be followed:
Little Fun World Indoor Play Area is an unsupervised play area. Parents and guardians must supervise their children at all times. For parties where the parents drop off their kid/s the party host/s are responsible for supervising all the guest kids (a ratio of 1 adult for every 5 kids is recommended).
Little Fun World Indoor Play Area is not responsible for any injuries or any lost items. Parent/guardians of every child/minor under the age of 18 must sign a waiver before entering the playground. A completed and signed waiver by a parent/guardian is required for all minors entering Little Fun World Amusement Center.

Little Fun World Indoor Play Area is a SOCKS ONLY facility. Everyone (adults and kids) MUST have SOCKS to enter our facility. This for the health and safety of everyone, particularly the little ones. No shoes, hard soled slippers, or bare-feet please.
For parties, the host is responsible for reminding all their guests that socks are mandatory. If guests arrive without socks Little Fun World staff will provide guests with socks and the cost will be added to the host's final invoice payable on the day of the party (Kids Socks Rs.4O and Adult Socks Rs.50) . Hosts can bring their own socks for their guests to avoid this charge.
The birthday child and all other children aged of 16 or younger are counted as part of the (kids) guest list, except the children under the age of 12 months which are allowed in for free (are not counted in the total number of kids).
No food, drinks, or gum may be consumed in any of the play areas.
Please ensure that you and your child/children are free of illness. Little Fun World management reserves the right to refuse entry or ask people to leave if there are obvious signs of communicable illness.
Infant & Toddler Play Area: Only kids under the age of 36 months are allowed to play in the Infant & Toddler play area. Kids aged above will not be entertained in this play area. Little Fun World rule is strictly enforced for the safety of the children. Socks compulsory for Adults & Kids in the Infant & Toddler Play Area. NO EXCEPTIONS to this rule can be made under any circumstances. Please make sure you bear this fact in mind when booking a party or entering Little Fun World for regular drop-in play.
Little Fun World Indoor Play Area reserves the right to refuse admission or ask you and your child to leave if equipment is being used improperly or your play or behaviour is unsafe or disrespectful to others, including our staff.
Promotions offered directly at Little Fun World and those offered through our partners cannot be combined unless stated otherwise.
All parties are 2 hours with private party hall and unlimited play zone access (except for private parties party hall will be for 3 hours with unlimited play zone access). All event and parties must be with prior reservation (please check availability by phone /in person).
Unless a private booking has been made for the entire facility, we are open to the public for drop-ins during our regular birthday parties.
Closing times for private events or scheduled maintenance are always posted to our Opening Hours page and/or our homepage at least 1 week before the event. We may occasionally close without prior notice due to unplanned but essential maintenance work that need to be completed. We also post prior notification when we expect large groups of kids e.g. field trips or large daycare group drop-ins. Please always check our homepage or call us before making the trip to avoid disappointment.
Please note that a Rs.10,000/- deposit is required for one room party/event bookings and For all private parties a Rs.30,000/- deposit is required. All deposits are non-refundable but changes to any party/event booking can be made at least 14 days before the party (subject to availability). If there is no availability (with a 14 day notice) deposit amount will not be refunded at any cost. Cancellations made with less than 14 days notice will forfeit the deposit paid.
Final number of kids for each booked party MUST be confirmed by the host booking the party at least a week before the party date, which will be considered as Guaranateed Pax. If the guest's attending the party is less than the Guaranteed Pax, then the charges will be on Guaranteed Pax. If extra guests are attending the event will be charged as per party packages.
All birthday parties must be booked through Little Fun World and held inside a per-reserved party room. No birthday parties may be held in the sitting area in the Play Zone as this area is allocated for our drop-in guests.
For drop-in guests, in/out privileges are allowed during our opening hours for that day as long as you have as per your payment receipt (and/or your security wristband) with you.
For your safety and security, everyone entering Little Fun World must have a security wristband on. The wristband system is in place to ensure the parents/guardians are matched with the kids in their care as they arrive and leave the facility. Please hold on to your wristband if you drop off your child for a party and pick-up later. Please inform our staff if you drop off your child but someone else will be picking up your child as we may ask for ID and/or verify your identity and relationship to the child with the party host to ensure the right parents/guardians are picking up the right kids.
Also for your safety and security we have a Digital Video Recording (DVR) system in the facility.
Please do not visit Little Fun World if you or your child has experienced vomiting or diarrhea in the last 48 – 72 hours and Children who are unwell are advised not to use the play zones.
Uses of facilities at Little Fun World are at your own risk. The management cannot be held responsible in any way for any injury caused to you or to your guests or loss of belonging/theft/misplacement/misuse /unauthorized use of belonging of the guests /organizers of the events, viz. laptop, handbags, mobile phones, purse, cameras or any other movable property.
When children are using the slide they must go down feet first, please do not allow your children to jump or push from the top. Where possible, do not allow your children to climb back up the slide
Although our play area crew and supervisors will be present, the host must ensure that there is adequate supervision for their guests. Parents or guardian must supervise children always. Little Fun World and Its staffs are not liable for any Injury or accident caused to any child/children/adult during the play area and Party. Little Fun World cannot be held responsible for any accidents or injuries that may occur due to carelessness or negligence on the part of visitors.
Only food and drink purchased at the "The Little's Café" can be consumed on the premises (with the exception of infant food and childrens water bottles).
Little Fun World reserves the right to deny access or remove anyone from the premises, especially in the event of aggressive/violent behavior to other guests or to the staff. Any damages caused through bad behavior and misuse will be charged to the guest/member. Children may be asked to leave the play zones if they are found misbehaving, bullying others or not observing the rules.
Management reserve the right to change the party packages, policies and terms and conditions as deemed necessary. Hosts and Guests must follow Little Fun World rules and regulations for both play zones and party.
Buy Ticket Online
Little Fun World is an indoor play zone with lots of fun filled indoor games and activities for kids located at Agara Flyover, Outer Ring Road, HSR layout Bangalore, we also offer exciting birthday themes to make your kids birthdays a special day to remember for life time. We are open seven days a week (including most Public Holidays) where we welcome little ones aged between 6 months to 12 years without any reservation: on Weekdays from 11am – 8pm and on Sunday, Saturday & Holidays from 10am – 9pm*. Tickets purchased online will expire on the same day till the closing hours, cannot be adjusted or carry forwarded for any other days.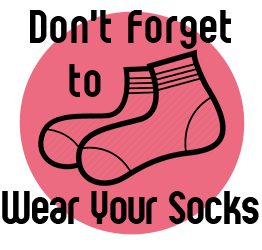 Play Zone Rules
Little Fun World is a safe, clean, comfortable place to play. To ensure everyone's safety and full enjoyment of the facility the following rules must be followed:
Little Fun World! Best Indoor Kids Play Area in HSR Layout!!!
Little Fun World is a fantastic indoor play centre, that's suitable for all ages! There are huge slides, rope walk ways, fireman's poles, web climber, tumble towers, up and overs pads, bish bash bags..... the list goes on and on! What sets Little Fun World apart from the rest is that it really is suitable for all ages. We have a dedicated infants and toddlers area, that's a mini play zone just for the under 3years. We positively encourage all ages over 3 years to have a go in the main play area. As well as being open all day every day for complete family fun and entertainment.
Little Fun World really is something different!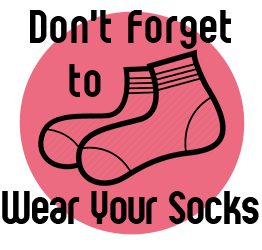 Little Fun World is an indoor kids play zone with lots of fun filled games for kids located at HSR layout, Bangalore. Our infant world kids play zone is ideal for our younger guests. With the high lockable gate, padded walls and soft play items, your baby can enjoy hours of fun and stimulation in this safe environment. Only Babies and toddlers aged 0 – 3 years are able to play in this area.
Our play zone has been designed to stimulate babies as young as 2 weeks old with bubble tubes, optical panels, textured items and lighting controlled ball pool, all next to a private baby feeding room with comfortable seating. Some of the Play Elements from objects that encourage babies to sit up, stand and take their first steps. We are the best kids indoor play area in hsr layout!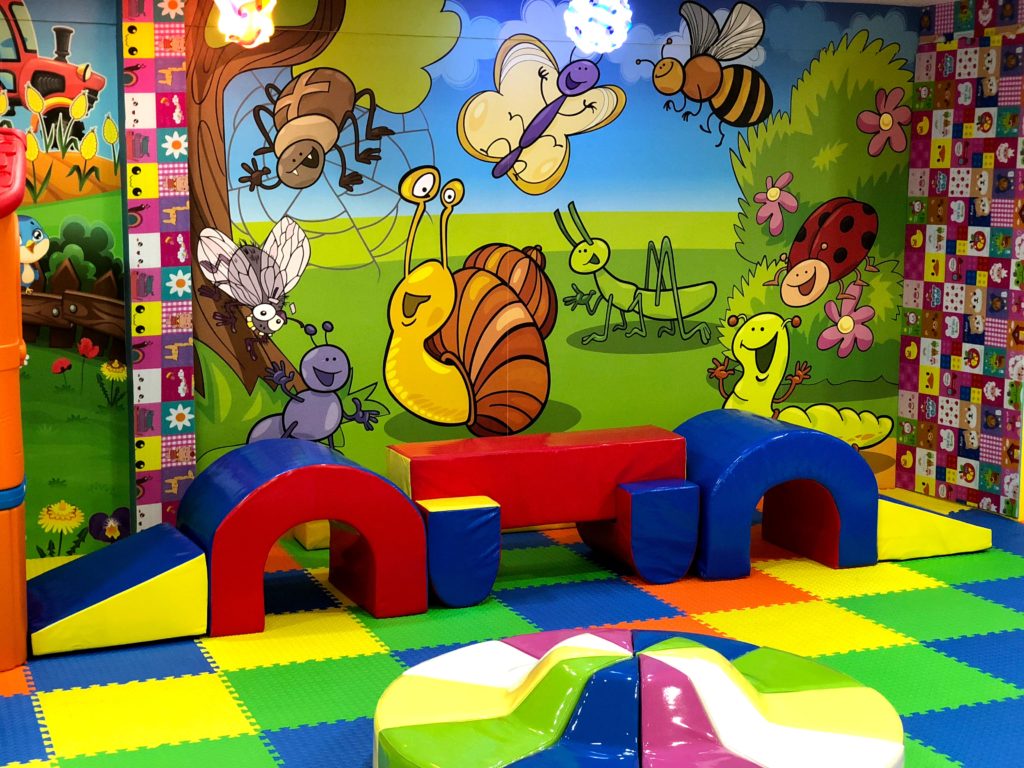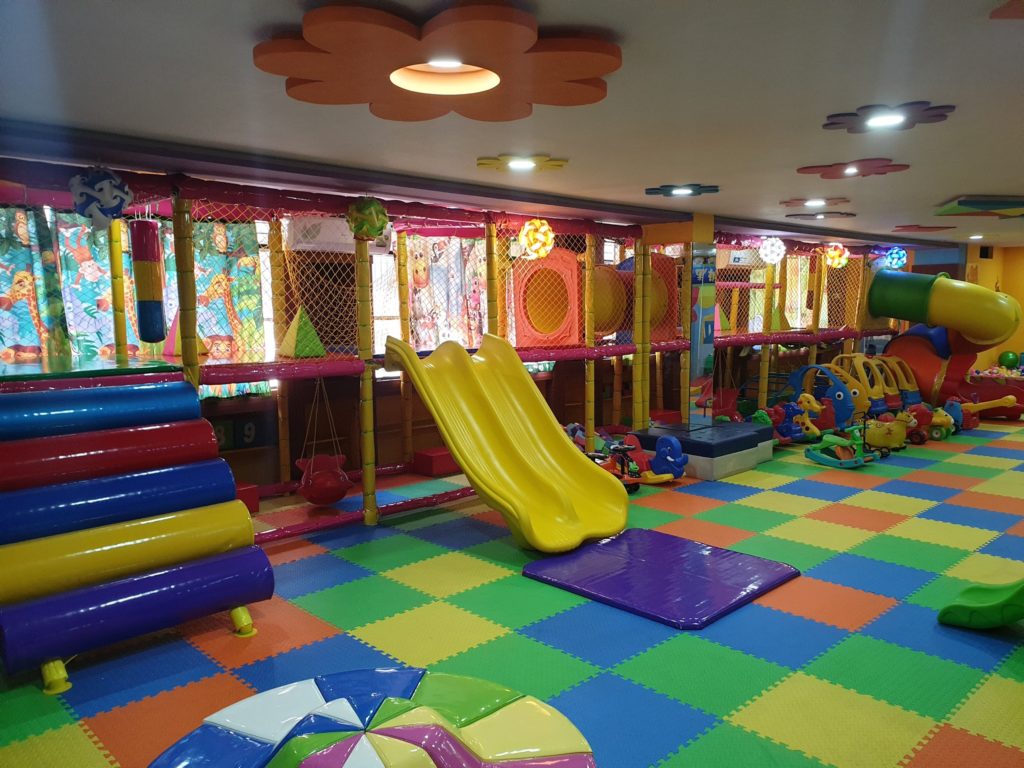 Little Fun World is an indoor kids play zone with lots of fun filled games for kids located at HSR layout, Bangalore. Toddler World kids play zone is ideal for our younger guests between 1 year to 3 years. This area is gated and fenced and close to our Baby & Toddler seating area so your 1 – 3 year old toddlers can play safe whilst being watched by their parents. Many of our play zone items encourage parents to assist and play with their children.
We want to make sure everyone is playing safely, having fun and wearing socks for their protection. However, we still advise parents to supervise their children for their own well being. Only Babies and toddlers aged 0 – 3 years are able to play in this area. We are the best kids indoor play area in hsr layout!
Junior World
 

Kids Play Zone

 

is a Triple Level indoor play ground with lots of fun filled games and activities . Our Junior World kids play zone is ideal for little juniors between 3 year to 12 years. All levels are accessible for children and which provides easy access for parents and a focal point for children aged up to 12 to get their bearings. Our captivating Junior Zones feature a multi-tier play structure and adventure zone.
Our junior world kids play zones are one of a kind, providing hours of fun and energy burning excitement for your kids! The standout feature in our junior zones is the Fun Battle Zone. Here, kids can fill bags of soft balls into the ball shooters and battle each other! Socks are compulsory for adults & kids in the junior world kids play zone. We are the best kids indoor play area in hsr layout!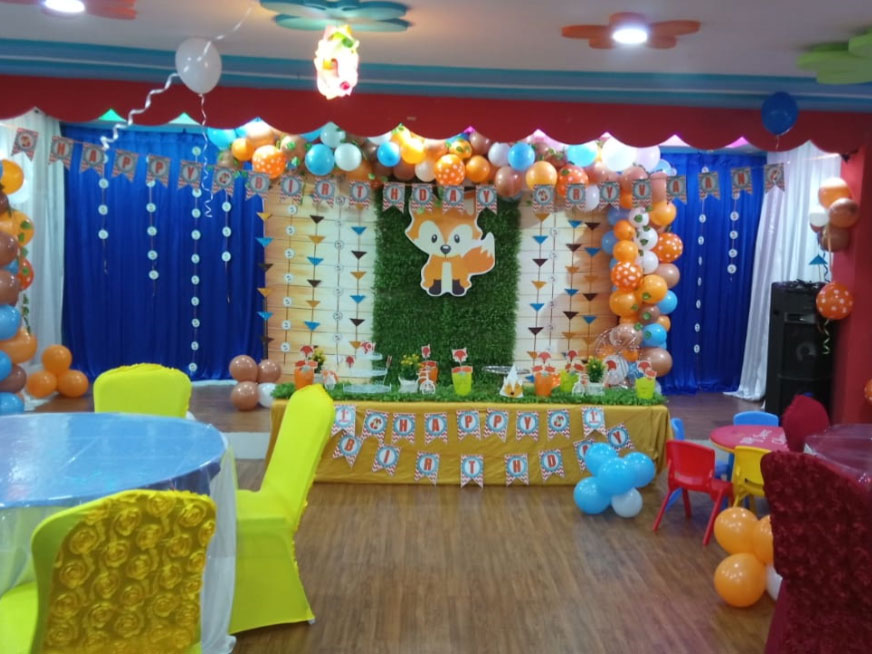 Little Fun World offers various parties suitable for all the special occasions in your life. Any special occasion with familiy & friends, any opportunity to discover your team or colleagues at another level. Contact us for a quotation and enjoy the intimacy of Little Fun World to spend an important and quality moment with the people you love.
Our Birthday Party Packages have various options like snack box, lunch and dinner packages. Our Party Packages inclusive of 2 Hours of Party Hall Access & One Day Unlimited Access to Junior & Toddler Play Zones. Party Hall will be fully Air-Conditioned, DJ Music System with Wireless Microphone Colorful Banquet Chairs & Round Tables, Buffet Tables. We are the best birthday party venue and kids indoor play area in hsr layout!
Little World is also offer day care in hsr layout. The day care program encourages all aspects of your child's development. We provide activities and experiences that promote independence, self-help skills, confidence and individuality. We also promote kindergarten readiness and various learning concepts as the children show interest.
A home away from home, the Little Fun World Day Care is managed by committed and experienced teachers with strong background in care-giving and early years learning, who personalize the experience to accommodate each child's emotional, social and intellectual needs and temperament. We are the best day care preschool and kids indoor play area in hsr layout!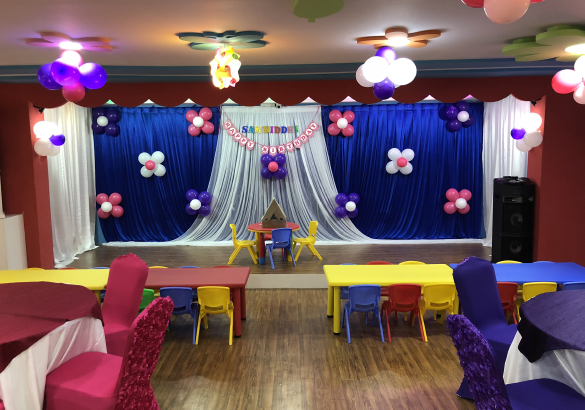 We've designed many different party packages for every budget to give you as much or as little help as you need. Visit Little Fun World to see the packages and […]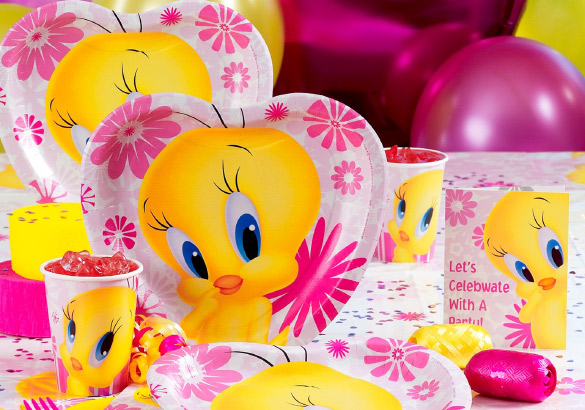 Tweety is popular icon loved by most of kids. Tweety (also known as Tweety Pie and Tweety Bird), is a yellow canary the Looney Tunes and Merrie Melodies series. As […]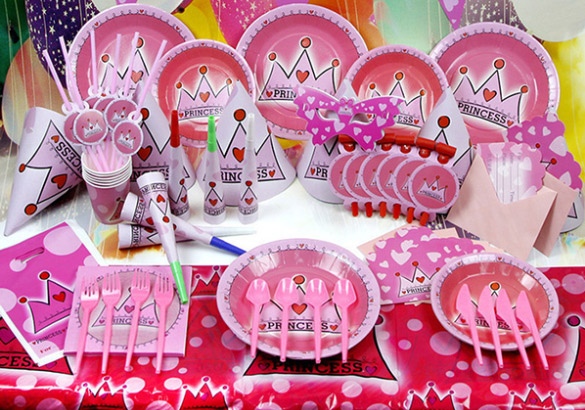 Once upon a time, your little girl wished she were a princess, a little child wished for the most magical birthday in the kingdom…and…POOF… they found themselves in the enchanted […]
Infant & Toddler Play Zone Galleria
Junior World Play Zone Galleria